Heating System Tune-Ups and Maintenance
At Wyman, we offer professional tune-up and maintenance services by our licensed and highly qualified technicians. With years of service under our belts, we are here to keep your heating system running smoothly and problem-free during the cold months in Connecticut.
---
Heating System Tune-Ups
Keeping your heating system tuned-up on an annual basis comes with many benefits like enjoying maximum efficiency, cleaner indoor air, extended equipment lifespan, and better fuel economy. Even more, with a tune-up, you'll reduce your need for service calls, which means you'll save money. Our tune-ups are affordable and comprehensive.
At each heating system tune-up, our technicians:
Test and adjust oil burner for maximum efficiency
Check all safety controls
Check all operating controls
Vacuum and clean furnace
Vacuum and clean smoke pipe (when accessible/necessary)
Getting your heating system tuned-up is best right before the cold season starts, but don't worry; it's never a bad time to schedule your annual maintenance. Contact us now to schedule your tune-up!
CONTACT US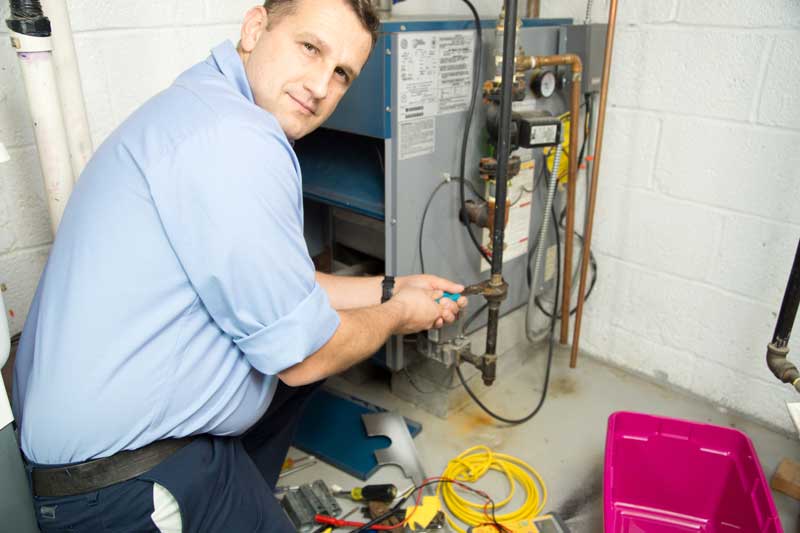 Heating System Repairs
If you're experiencing heating system equipment issues or a major malfunction, don't hesitate to give us a call. When it comes to repairs, you don't want to cut corners; experience makes a difference, so go with a reliable company you can trust like Wyman. You can rely on our experienced service technicians to properly repair your system the first time around. We're here to do the job right so that you are 100% satisfied with the outcome and more than impressed with our workmanship. If you need a repair, get in touch with us today.
SCHEDULE A REPAIR