GOING ABOVE & BEYOND FOR
COMPLETE
HOME COMFORT
---
We're here to make your life easier! As the leading full-service energy and HVAC provider in the Greater Hartford area, we provide a full range of HVAC, fuel, and energy services. Whether you need a heating tune-up, air conditioning installation, water heater repair, or fuel delivery, you only need to call one number.
We want to welcome you to the Wyman family!
NEW CUSTOMERS
GET $50 OFF ANY SERVICE PLAN
or
FREE GOLD SERVICE PLAN
($350 VALUE!) when you sign up for automatic oil or propane delivery.
Terms and conditions apply.
---
Who We Are & What We Do
Boilers & Furnaces
Water Heaters
Ductless Mini-Split A/C
Tune-Ups & Repairs
Propane Delivery
Bioheat® Fuel Delivery
And More!
You can count on us for all of your energy needs. Submit your information on this page to sign up for our special service plan offer or contact our office to request service for your heating system, water heater, or air conditioner.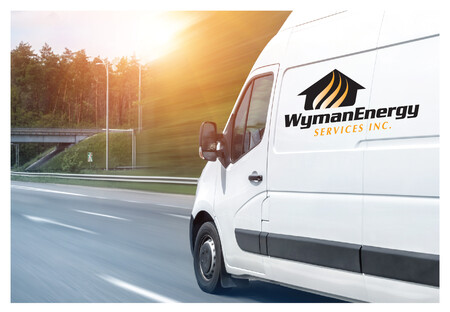 Terms & Conditions
New customers only. Qualifying recipients may choose one offer: either $50 off a one-year service plan of their choice or a free one-year Gold Plan. After one year, regular rates apply. Plan renews annually. To qualify, recipients must enroll in automatic oil delivery with Wyman Energy, 500-gallon minimum annual purchase and credit card on file required. If minimum annual fuel purchase is not met, plans revert to original price. Prompt pay fuel discounts apply. Service plan offer, and coverage are contingent on enrollment in automatic oil delivery and do not apply upon cancellation of automatic oil delivery.